by Susan, 55
For most of my adult life I chose to believe the lie that I had a normal childhood with loving parents. The truth was I was a broken woman raised in an abusive home by broken parents.
By the age of six I had experienced physical, emotional, and sexual abuse and had attempted to end my life. I learned to escape the pain of daily life by burying my pain and emotions.
By my early teens, I feared I was gay. This was a secret I planned to take to my grave. I could not imagine sharing this horrible truth with anyone. I buried this secret with everything else, and never allowed myself to consider any type of relationship… Ever.
By the age of 14, my parents had turned their lives over to Christ. Things were better at home, and the whole family benefited from their new life in Christ. We began attending church services. There was a peace in my home that brought me hope. But, unfortunately, the past problems were never faced and buried in a shallow grave.
Despite the positive changes, a year later I was planning my death. I felt worthless, hopeless and damaged beyond repair. I just wanted the pain to stop. I begged God to give me a reason to live. He assured me that all my suffering had a purpose, and He had a plan for my life. I held tightly to that promise, and many times that promise gave me the strength to endure my deep loneliness.
I poured everything into a relationship with God and pursued religious training to prepare for a role in ministry. I spent three years working with a ministry geared toward teens.  During this time I received what would be the foundation of my future to help others in emotional pain.
Upon returning home, I began working in my home church. I later worked in two other churches. Unfortunately, I found that broken people create imperfect organizations. I began to receive new wounds that led to discouragement and disillusionment with organized religion.
I decided it was time for me to take over the direction of my life. Following God's plan was too slow and costly. I chose college and a career working with wounded children and families through the state welfare system. I actually convinced myself that I was working for God. It looked the same, but God was not allowed into this system.
My first same sex relationship began one year into my new career. I thought a relationship would take away the pain and sadness that was always present. During the three chaotic years of the relationship, I began to experience health problems. I also began taking numerous medications that were supposed to fix me, but they only dulled the past.
Within five years I was in my second same sex relationship which also could not satisfy.
By 2007 I was coming to the end of my own ability to fix others or myself. During this time my health began to deteriorate, making daily function almost impossible. I began counseling in an attempt to address the old wounds that would not heal.
It was during this treatment process that I was encouraged to embrace lesbianism and I chose to believe this would lead to the peace I desperately desired. I built up a community of lost souls for myself within the lesbian community. I quickly discovered this was also a hopeless dead end.
As I pursued another same sex relationship I became aware of God's faithful pursuit of me. One night God wrecked my hardened heart with one scripture after another reminding me of truth. The veil of deception begin to lift, and my prodigal heart cried out to the living God. Things did not miraculously improve, and within six months my job, health, medical insurance, comfortable income, professional reputation and friends were all gone.
I was totally dependent on God for everything, and still struggling with my past hurts and same sex attractions. Over the past 20+ years the only thing that had changed was my age.
But God was not through with me.  God began digging up everything I had buried. My healing had only begun, and I realized I would need more than regular church attendance to address the root of my attraction. I severed all ties with my former way of living, but had nothing to replace that community. Unable to share my secrets intensified the deep loneliness I felt.
Healing and freedom from homosexuality was not a topic discussed at any church I knew about. I did find a church to attend and I spoke to the pastor about my past.  He said they would accept me as long as my struggle remained in the past, but also made it clear there would be no discussion or help within the church. I began looking for a church or a Christian organization to help me work through my SSA. I didn't know what I was looking for and found nothing. I knew homosexuality was a sin, but I also knew the attraction was real and would not go away by an act of my own will.
I began praying and seeking God's help in finding someone or some organization to help me break free. One day while chatting with old friends on Facebook, I found a new entry. An old friend was sharing what had transpired in her life over the past 30+ years. A new hope was lit within as I read her story of life in the gay community, and her efforts to break free from the gay lifestyle.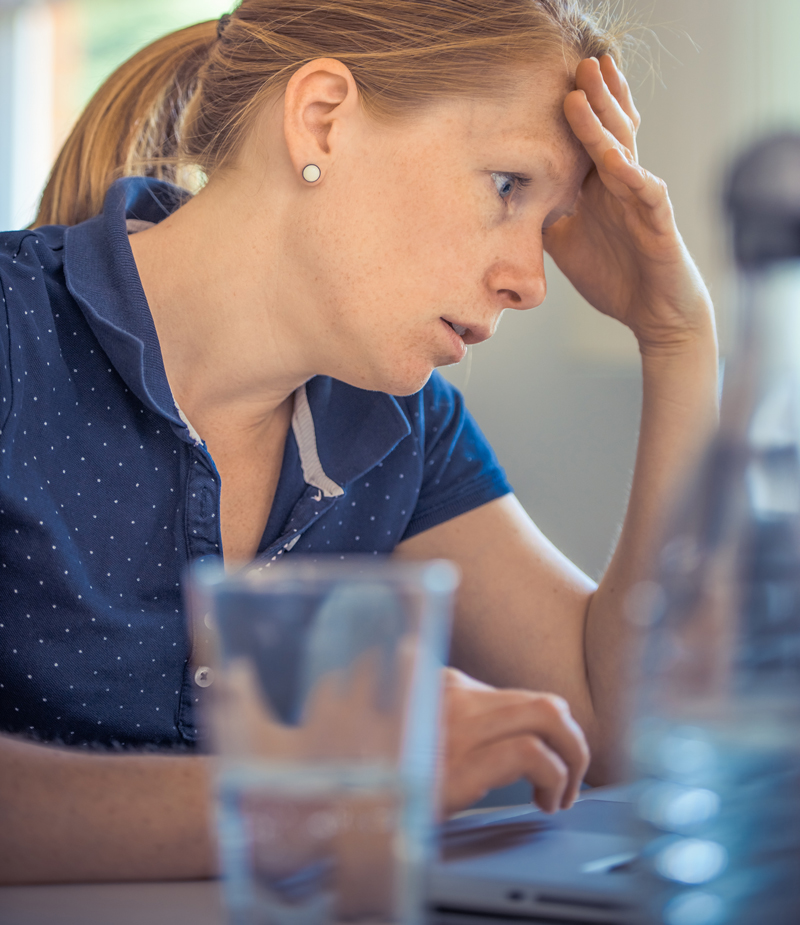 We began talking and she shared details of her story and the ministry she had found in Texas.  She said that through a relationship with Christ this ministry was helping those with same sex attraction gain freedom.
Living Hope Ministries had an online support forum that provided support and community to women and men from all over the world. It was a place to safely share daily struggles and receive encouragement and prayer.
What a Godsend the online forum was for me! For the first time in my life I was sharing my own story with others who were willing to listen and who understood. I no longer felt completely alone. There were boundaries on the forums and LHM staff and moderators who monitored the conversations, lending support, prayer and wise counsel as needed. I felt safe and completely accepted for the first time in my life.
As I consistently participated in the forum I began learning so much about myself and the roots of homosexuality. LHM also had audio teaching available on their website that allowed me to gain a deeper understanding of my own struggles as well as encouraged a new and healthier understanding of God's love for me.
The more I learned the stronger my commitment to Christ became. As I began sharing my long-held secrets, I was disturbed by the depth of my brokenness. New and deeply buried trauma, hurts and emotions were being exposed. I would need tangible help from my own support system as well as a community of people with whom I could begin  to build healthy relationships.
I searched for local support within my own geographical location. It was discouraging to find so little available to those looking for freedom. I did, however, find numerous churches, organizations and counselors willing to help me accept my homosexuality and support me in achieving happiness in a same sex relationship.
The closest location to receive Biblical counseling was four hours from my home.
After one year on the forum and after attending my first LHM retreat, God provided everything necessary for me to move to DFW. It was so exciting and encouraging to find people who would help me in my journey out of homosexuality.
One week after moving to DFW I attended my first LHM in-house meeting.  What an amazing opportunity God has provided me to seek freedom from same sex attractions. The unexpected blessing is the LHM staff who is always available to offer guidance, prayer and speak into my life. The love and compassion they provide allow me to understand God and His character in a way I never imagined as they model Christ.
I have begun a new stage in my life. I have hope for my future and my relationship with God is stronger and the center of this healing process. I pray others struggling with same sex attraction find help and hope. There are so many like me out there looking for freedom. I pray they find Living Hope.