By: "John" 33 LHM Member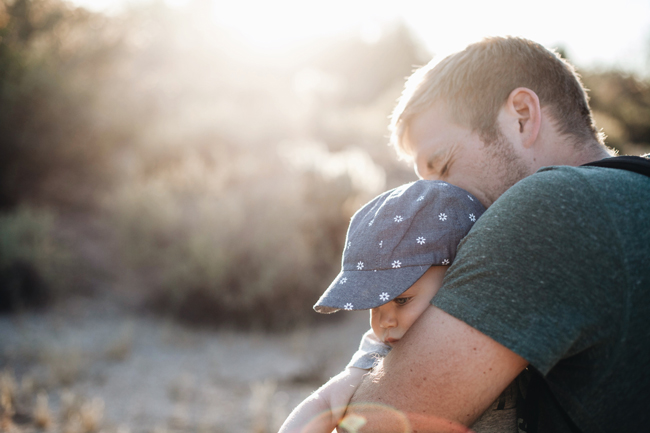 As I reflect on my experience over the last 20 or so years of walking out of homosexuality with the help of Living Hope Ministries, I couldn't help but think how grateful I am for the sacrifices of the people of this ministry. They have put their reputations, social status and families on the line every day so that we can have a ministry like Living Hope.
As I was typing this post, I heard a quiet, little voice from behind me.
Daddy
Daddy, I tee-teed in my bed
I didn't think twice. I hopped up from my chair and scooped her up in my arms. Teetee and all. I held her tight and reassured her, Its okay honey. Daddy will get you all fixed up. After I spoke those words, the sobbing stopped. She breathed a heavy sigh of relief and buried her head on my shoulder.
She was at peace.
I couldn't help but realize the small bit of anxiety she displayed before I held her. Maybe she thought I would be angry with her. Maybe she was just confused and scared. I don't know. But, what I do know is that in my reaction to promise to love and take care of her, I ministered peace.
Its okay. Daddy will take care of it.
After the teetee crisis, she was all fresh and tucked in, and I returned here to type this email.
Such irony.
I can't help but be thankful for the sacrifice and the walk of the men and women of Living Hope who have given my little girl and my wife a father and husband they are blessed by. I am humbled by the fact that a man who never should have been a family man absolutely loves being one.
I am under a great deal of pressure right now. And, I am still on track. My God is still my God. I don't feel the need to scour the Internet looking for relief or fantasize about co-workers; or fight the urge to visit a dark corner for anonymous sex.
No. What do I want to do? I want to worship Him " the One True God. I am just beside myself that ten years ago I would never have been able to handle the pressures of being a leader and a father and still handle the tee-tee accidents.
Freedom. I have it and I do not take it lightly.