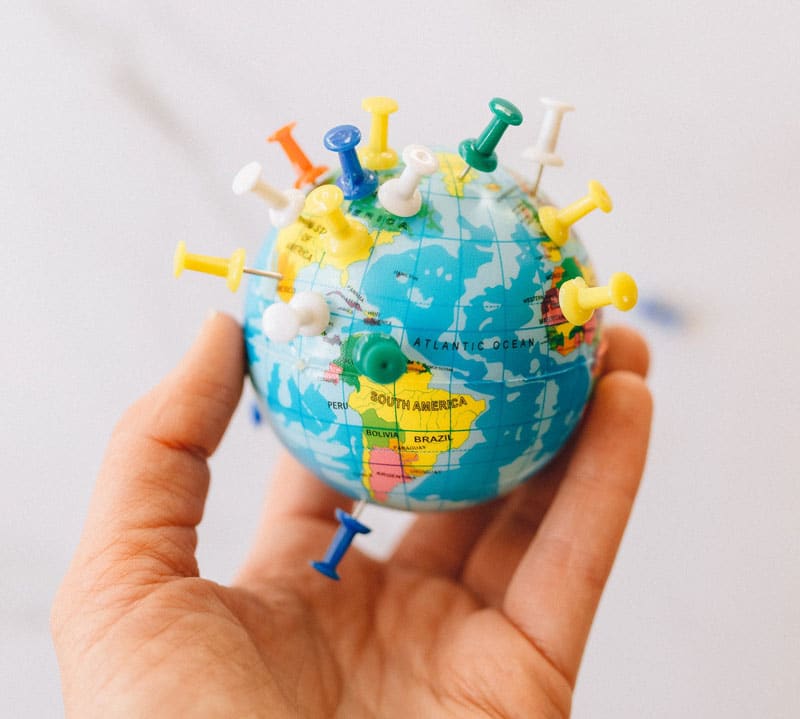 by Ricky Chelette, Executive Director
The pandemic has undoubtedly changed our world in an assortment of ways. Some changes have been good, others not so much. One good change has been the creative ways people around the globe have learned to communicate and connect.
Though Living Hope Ministries has actively participated in online, worldwide ministry since 1998, the pandemic pushed us to open up online Zoom support groups. Initially, this was an effort to keep our in-house support group participants connected during these uncertain and challenging days. However, we quickly saw the potential for helping our online support forum participants find much-needed community and help as they too were isolated from others. Many of these individuals had no way of receiving support as there was no LHM-like ministry in their state, region, or even country. In some places, ministries like LHM were already banned and considered illegal.
Also, during this time, we continued to get inquiries from all over the world about help, support, and encouragement. We knew God was up to something as these individuals were desperately looking for an alternative to the world's narrative du jour and believed God's Word to be authoritative and transformative in their lives.
Soon our Zoom meetings were reaching people from every corner around the globe. The freedom to be in your own home without commuting to and from meetings proved very attractive for some of our local participants who would often drive an hour or more to attend in person. Here's how Mark, from Australia, has been impacted:
"Two years ago, none of us would have thought that those circumstances would involve a killer, worldwide pandemic. Yet because of it, Living Hope Ministries pivoted to take their support groups online with Zoom, making their in-house groups truly worldwide. The forums had already heralded LHM's online presence, but the support groups take that help to a whole new level. I live in Australia, in an isolated mining community, hundreds of miles from the nearest help. Indeed, with the growing secularisation of Australian society, some state jurisdictions are now outlawing the type of help LHM offers. I am immensely blessed every other week as I am encouraged by the Biblical teaching and afforded the opportunity to share deeply with other men in my support group. For the first time in my life, I have been able to speak openly in an understanding yet holy and accountable group. For the first time, I have been able to 'walk the mile and bear the load' with fellow journeymen in the Lord. I am grateful that our redemptive God can even use a killer, worldwide pandemic to spread His rescue and redemption globally."
As leaders, we feared the Zoom meeting would be less personal, and people would be resistant to sharing. What we discovered was just the opposite. Zoom interaction quickly became the new normal for so many that we were able to achieve vulnerability and transparency very quickly. Our Zoom groups now have over 50 regular attendees from six countries and all over Texas and the United States. Concurrently, our in-person support groups continue to reach over 50 each week in two locations, Arlington and Denton, TX. None of this would be possible without the continued support of people like you who are willing to invest in the ministry and mission of LHM. Despite the opposition, disinformation, and ongoing attacks on this ministry, God continues to draw people to us, providing hope, help, and transformation through Jesus. To Him be the glory! We really do live in a borderless world, especially in regard to God's transformative power through His gospel!!