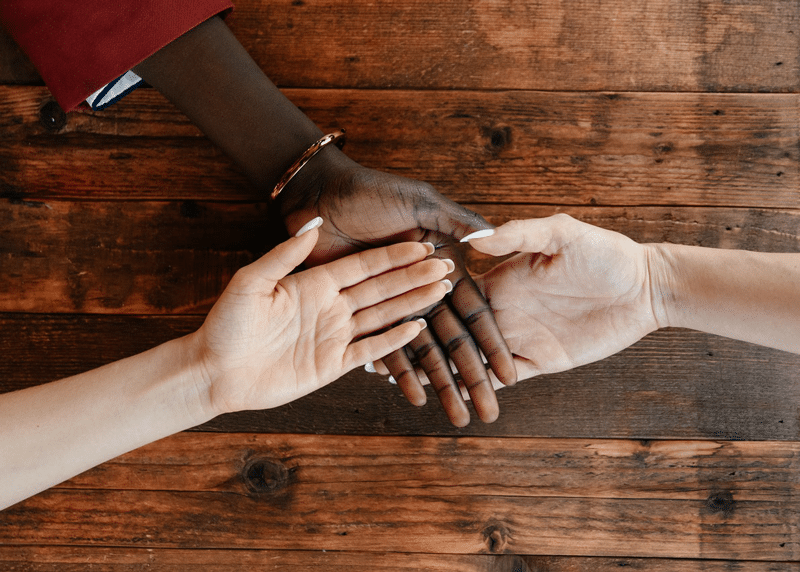 by Marsha Inman, Friends and Family Director
I don't know your expectations when attending a group like Living Hope or if you even have them, but I'm sure you do have expectations – I did. Many of my expectations were unrealistic, but in some ways, they were too small. I want to share some of the things I've discovered in the decade-plus that I've been on this journey. I hope it will clarify some things for you and perhaps give you a new perspective, helping you see there is hope in the journey.
The first expectation that most people come with is a timeline. It may or may not be stated, but we all have an idea of how long this journey should take. Speaking from a parent's perspective, I know my husband and I had every expectation that we were coming to get the tools we needed, and in a matter of months, if not weeks, we would have the answers and be on our way. The timeline got tweaked a few times before I realized I just needed to abandon that idea. The men and women who seek out Living Hope also come with a timeframe in mind. Like us, they too come to realize that there are no magic steps like, "1,2,3, go be free," to be forever done with these unwanted attractions. Like any other thorn (2 Corinthians 12:7-10), temptation, or sin, God doesn't promise to remove the feeling of temptation towards them, but to be with us in it and give us the strength to resist. God does all things perfectly and on His own clock. What may look like a delay to us may be because our lives are intertwined with the lives of many others. God may have work to do in some other people before He can deal with the issues that are so close to us. Many verses in the Bible speak of God's appointed time. Ecclesiastes 3:1 is familiar to many of us, "There is an appointed time for everything. And there is a time for every matter under heaven." God will work to conform each of us to resemble His Son more closely, but He has the right to do it in His own way and in His own good time. Let go of that expectation and give God free reign to work in your life and the lives of your loved ones in the way He sees fit.
Along with my expectation of when God would answer my prayers, I came to LHM feeling that I could not be happy again until God answered my prayers precisely as I requested. Those experiencing same-sex attraction can have the same assumption. How could I ever be happy while my son pursued a gay identity? To me, that felt like abandoning all hope that things would ever change. As God loosened my grip on my expectation of when He would answer, He also began to remind me of Who He is and that He is sovereign. Psalm 115: 3 says, "…our God is in the heavens; He does whatever He pleases." That realization can certainly be a bit scary! What if what He wants to do is not what I want Him to do? Does He really love me and care about my happiness? Certainly, I am the authority on what I need to live a fulfilled, satisfied life… aren't I? God brought to my mind verses that I had known for years and thought I believed but believing them in this context was very difficult.
"I certainly believed that I would see the goodness of the Lord In the land of the living." Psalm 27:13
"'For I know the plans that I have for you,' declares the Lord, 'plans for prosperity and not for disaster, to give you a future and a hope.'" Jeremiah 29:11
I had a choice to make. I could believe the promises God gives, that His way is fulfilling and blessed, or I could hold on to my expectations and embrace discontent and unhappiness. As hard as it is to believe something you can't see, that seemed like the better choice. When you choose to believe without seeing, you acknowledge that you can't control the future and choose instead to entrust those things to God, the only one who can control all the unknowns ahead. Often, I find that I need to remind myself of these truths. God still isn't doing exactly what I wish He would do, but I am trusting that His plan will be better in the long run.
Another expectation that weighed me down was the idea that my husband and I were damaged goods as far as serving in ministry. We felt we had failed our son in such a colossal way that we were sidelined from serving the Lord in any capacity. I have heard the same sentiments from other parents in the support groups and understand that men and women who struggle with same-sex attraction have this impression as well. What has helped me move past this faulty thinking is to recognize the difference between listening to the voice of the Lord and the voice of the accuser, Satan. If you look through the Bible, you will not find an example of a leader who wasn't damaged goods. Moses, Abraham, David, and Paul are among the most familiar biblical characters, and all had significant failures. In fact, I wonder if God waits to use us until we recognize that we are useless without His empowerment. In John 15:15, Jesus tells His disciples that "…apart from Me you can do nothing," while the counterpart is given in Luke 1:37, "…nothing will be impossible with God." We can't do anything in our own power, but with God and the Holy Spirit's empowerment and strength, there are no limits. Because of our situation and failures, God has opened up opportunities to my husband and me that we would never have had otherwise. We have had the opportunity to encourage other people's children as they seek to pursue Christ over their attractions. When parents come to Living Hope with much the same state of mind that we had, heartbroken and hopeless, we have the opportunity to pray with them and share how God has shown up in these less than perfect situations. The path back to joy starts with looking beyond your circumstances to see what God has equipped you to do right where you are, with the tools you currently have. It is exciting and encouraging when you see how God can work through a flawed messenger. God looks for the willing, not the perfect.
Finally, all of us come to Living Hope looking for healing. Why wouldn't God altogether remove this struggle from individuals who petition Him, since the Bible makes it clear that this is not His plan for sexual expression? Why wouldn't He? I think Americans have absorbed the modern expectation that God's primary goal for us is to be happy. (I am still looking for that verse.) Jesus did not have an easy life, and it is unbelievable that we have decided we are entitled to one. Many of us know that Paul repeatedly sought God to remove a difficulty from his life. God had a reason He allowed it, and His answer was "no."
Paul shared this struggle in the following scriptures: "Because of the extraordinary greatness of the revelations, for this reason, to keep me from exalting myself, there was given to me a thorn in the flesh, a messenger of Satan to torment me— to keep me from exalting myself! Concerning this, I pleaded with the Lord three times that it might leave me. And He has said to me, "My grace is sufficient for you, for power is perfected in weakness." 2 Corinthians 12:7-9
I have learned that even when God does not choose to remove same-sex attraction altogether, men and women can know victory in the ability to say no to desires that do not honor God and find joy in living in harmony with His will for them. That reality does not look the same for every individual because He made us unique. Still, God fulfills us, whether living as a single or married person with a family. God does not call us to a life of repression but of fullness, and the more closely we follow His plan for us, the more we can experience it.
What happened to my expectations? They have changed, and they definitely changed for the better. I've come to a more profound realization that God is good and at work, whether I see it or not. We often don't experience His tender love and care for us until times are difficult and we have nowhere to turn but to Him. I have a fuller understanding of His sovereignty. He controls all things, even the things that I do not like. He is able and willing to bless His children, but His will may not look like what my puny human mind can imagine. He is writing a much bigger story than I can create, and to my surprise, He is the star of the story, not me. Even though those plans will likely look different from mine, God loves me deeply and knows that I will be blessed by the eventual outcome. Finally, while I am in the middle of the story, He doesn't want me to waste the time I have been given. He invites me to serve Him now, even in the mess of the middle of the story, because other people also in a mess need to hear that God is there and He will walk with them through it.