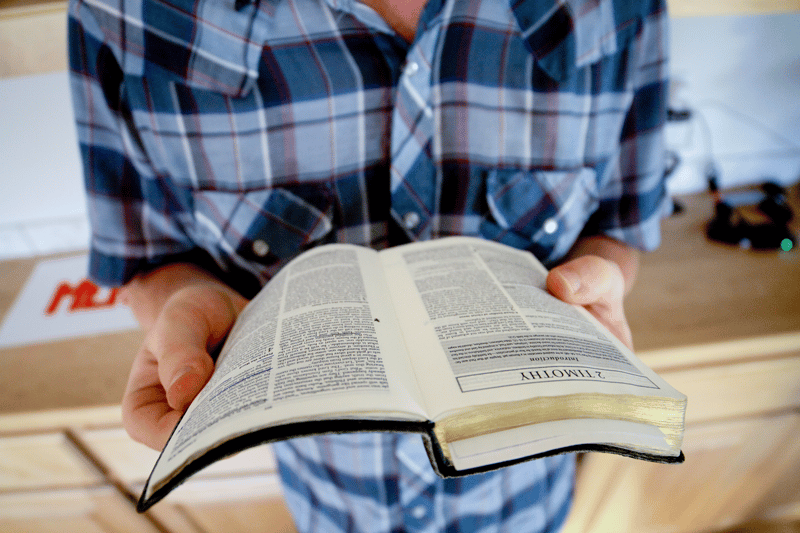 by Ricky Chelette, Executive Director
Every year, I speak to thousands of people about sexuality and God's design. I also talk to hundreds of people struggling with conflicts between their faith and their feelings. One of the main questions I am asked is, "How do you know people can change?" The answer is both simple and complex. The simple answer is, "because they do." People change. We see it every day. I am a living example of it myself. 
The more complicated answer takes hours to explain and is replete with nuance and variables unique to each person. But honestly, there is another simple answer that most folks seem to discount: Jesus. Faith in Jesus as our Lord and Savior changes everything in our lives. 
I never doubt that people feel attraction toward the same sex, that they don't feel comfortable in their skin, or even that they are not sure they fit in any traditional, cultural stereotype. Those things can all be true. But none of those feelings or facets define who you are; they are indicators of other factors in your life. Faith in Christ, however, does define who we are. We are His image-bearers (Gen. 1:26) and uniquely created and crafted for His purposes (Ps. 139:13-16). 
1 Cor 6:19-20 states, "you have been bought with a price. Therefore, glorify God with your body." John 1: 12-13 states, "But to all who did receive him, who believed in his name, he gave the right to become children of God, who were born, not of blood nor of the will of the flesh nor of the will of man, but of God."
You are an adopted son or daughter by God's grace. If you believe Jesus is who He says He is and you have trusted in Him as your Savior, then you have an identity forged, not on feelings but on our Creator's very words and work on the cross. This new identity does not remove every temptation to live contrary to His revealed Word, but it does promise to empower you to resist the things He says will enslave you in our disobedience (Eph. 3:16; Ez. 37:27). 
So the question is not "can people change?" but rather, "Do you really believe in Jesus?" If your answer is yes, then change will happen as you grow in your understanding and relationship with Him. For instance, you don't steal because you do not believe you are a thief. When you know who you are in Christ, you live into the adoption He has accomplished on your behalf. What you believe changes everything. He has promised that "His divine power has granted to us all things that pertain to life and godliness, through the knowledge of him who called us to his own glory and excellence, by which he has granted to us his precious and very great promises, so that through them you may become partakers of the divine nature, having escaped from the corruption that is in the world because of sinful desire" (2Pet. 1:3-4).
Regardless of your feelings, attractions, inclinations, or affinities, change will happen if you trust in Christ and believe His Word is true for your life. He died on the cross to give us that most extraordinary gift, and He is faithful, even when we are not (2 Tim. 2:13). 
Don't hesitate to get in touch with us if you want to know how you can know Christ or walk more intimately with Him as the Lord of your life.