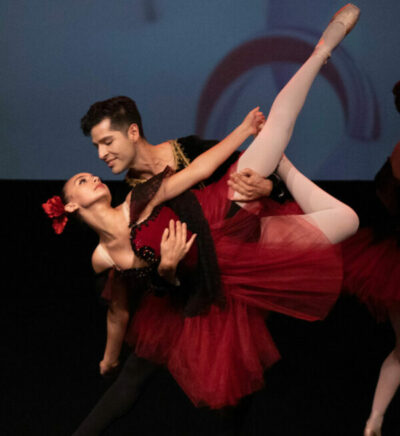 by Joel, LHM Participant
I didn't grow up in a Christian family, but I did grow up in a very financially privileged Hispanic family. My mother's family owned a business and were able to support us well. I was a very charismatic boy, and my mom's family would always tell me that I acted gay like my dad's youngest brother. From then on, I always felt different from other boys. It made me insecure at a very young age, and it also made me hate myself.
Because my dad was gone, I was very vulnerable as a child, and I never felt anyone protected me. Add to that the abuse of my grandfather and exposure to pornography at a very young age, and I soon had a porn addiction.  I noticed that as time went on, I was more interested in the men than the women. 
Abandoned
When I was eight, my father remarried, and I felt very abandoned by him.  He seemed to forget about me, my brother, and my sister for his new family. 
It was expected to work at my family's business, and I did, but it was not my passion. I wanted to do ballet and cheerleading, and my mom told me that only "faggot men" did that kind of stuff.  It seemed to confirm the names they were already calling me in school and how different I was from other people. 
My mother remarried and divorced several more times. Her husbands were usually physically and mentally abusive to me. My mother was quick to tell me I was an ungrateful child and she had done everything for me. My dysfunction was growing stronger. 
The Dancing Begins
At the age of 12, I had a family member who had a dance company. I remember I wanted to be part of her dance group. Since she was a family member, she convinced my mom to let me join her dance company. I finally got to be part of a Folklorico dance company. It wasn't ballet, but it was dance, and I loved movement and music.
I finally got into a ballet workshop at 13 at a local community college. All the others in the workshop were 10-15 years older than me, and most of them were gay men. I was listening to their conversations and watched as they kissed their boyfriends. I knew it was taboo, but I was curious and oddly drawn to it. 
I only had one friend as a teen, and we hung out all the time. One day we started watching porn and decided to experiment on each other by doing what we had seen in porn. I felt guilt and shame and vowed we would never talk about it.
In my later teens, I continued in dance and often went to summer camps and workshops. The instructor there would often touch me and say derogatory things to me; some of the older guys would also touch me and mess around with me. I just thought it was normal and what you do.
Moving Out and Coming Out
At 18, I moved out of my mothers' house and lived life as I chose. I partied, had sex with guys, and became a club kid. The older men in the clubs took me in. I felt I had VIP access to everything, and in many ways, I did. Drugs, alcohol, connections, parties, you name it. I was empowered and accepted, and these older men were father figures in my life as they mentored me. 
At 19, I met this girl. I don't know what it was about her, but we just caught each other's eye, and she seemed nice. She kept inviting me over to her family's house on Friday night for dinner, which they called "Shabbat." I didn't know what that was, but I went and later would go about my usual partying with my gay friends Friday, Saturday, and Sunday.  I knew they were Christians and where they stood in their faith, and they knew I was gay, but they never judged me or made me feel ostracized. They made me feel loved. 
An Odd Confrontation
In 2011, I was dating this guy whose parents were in leadership at a local church. Their son would always talk about his parents not accepting his lifestyle. His mom and dad took us out to eat one day. All I remember is his father speaking life into me, and he told me, "God has a purpose for both of you. The devil is robbing you both of a wife and lineage." My heart was pierced by his words. 
On the way back from dinner, I told my boyfriend, I don't want to be with you anymore, and I need to get away and process everything. That night, lying in my bed in my apartment, I asked God, "Do you love me? Is this who I am? If not, please show me who I am supposed to be."
The next day I went back to my boyfriend's parent's house and told them I was done living as a homosexual, and I wanted to give my life to the Lord. They led me to say the sinner's prayer, and I surrendered my life to Christ Jesus. They began crying and told me this gave them hope for their son.
The Journey Begins
Days later, I called my friend and told her I gave my life to the Lord and I didn't want to live this lifestyle anymore. She told me how she and her family had been praying for me since 2007. She even said there were people all around the world were praying for my freedom and salvation.
My friend gave me the contact of Ricky Chelette and Living Hope Ministries. Ricky did the infamous whiteboard talk. Finally, it all made sense, and I felt all the pieces had connected.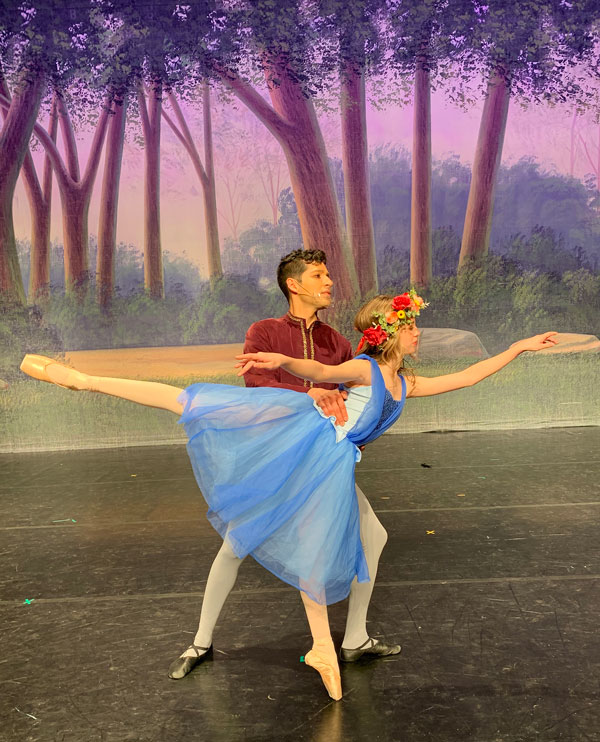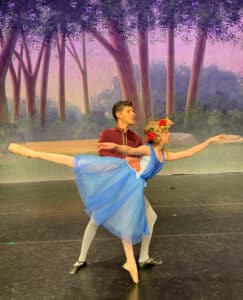 I continued to attend Living Hope and learned so much. I learned it's not about becoming a "straight man." It's about loving Yeshua [Jesus] and establishing a relationship with Him. I remember the leadership at Living Hope loving me where I was. I know I was a dramatic mess, but they continued to speak life into me and walk with me in my brokenness. 
Eventually, I decided to enter the Hope House.  I loved being in a community with other men fighting for faithfulness and righteousness.
After my time in the Hope House in the Fall of 2014, I started having romantic feelings for my friend, Xaundelle, and we both decided to pray about pursuing each other. It became evident that God was directing our paths together. We got married in December 2015, and it was the best day of my life! Today, I also have a beautiful daughter who is a dancing diva and the apple of my eye. I graduated college with a degree in fine arts with a concentration in dance. I have also been hired as a part of a professional dance company in addition to starting my own successful business. My wife and I continue to be heavily involved in church and in outreach to those who are homeless, hungry, hurting, and in need of Jesus. I never thought any of this was possible. 
I continue to be involved with LHM. I continue to encourage men to embrace God's identity and calling in their lives. He will meet us where we are and transform us to be more than we dreamed we could be!