Matt Chandler
Living Hope Ministries has been a huge asset and partner for The Village in walking individuals towards God and away from bondage. It has been an amazing benefit to take people impacted by the Biblical discipleship Living Hope offers, and then continue to teach them to walk in the light and freedom in Christ within our fellowship.
Historically the church has been passive or openly hostile towards homosexuality. The Living Hope conference has educated our lay persons, staff, elders, and strugglers of homosexuality about the hope and truth the Scriptures offer people.
Our partnership with Living Hope has created a desire within our church to not run away from the issue of homosexuality, but to engage with love, grace, and truth. This is what the church has lost sight of and the Living Hope conference seeks to equip people to address these issues.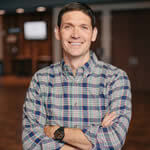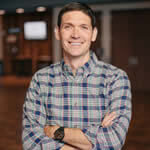 Matt Chandler
Senior Pastor and Teaching Pastor
The Village Church Highland Village, Dallas, Denton, TX
Jonathan Pokluda
Ricky Chelette has truly blessed us with his ability to speak on homosexuality with authority and clarity.  As one of the leading voices to the church on the topic of homosexuality,  Ricky does an outstanding job explaining the nature and origin of sexual struggles. He presents his message with excellence-teaching from scripture and pointing ultimately to the hope given us in Christ. He has addressed our crowd of over 2,000 young adults, and aided many of them in turning from the bondage of their struggles.  We have had him back and will do so every year, as long as he is willing.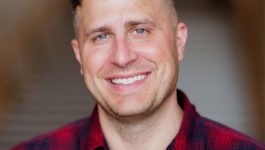 Jonathan Pokluda
Lead Pastor
Harris Creek Baptist Church in Waco, TX
Dr. Richard Lan
We want to encourage you to consider how God can work through you and your church to reach men and women who struggle with homosexuality.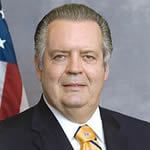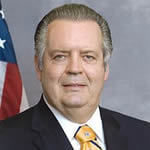 Dr. Richard Lan
President
Ethics and Religious Liberty Commission
Dr. Jimmy Draper
Thousands of people long to be free from the struggle with homosexuality. God is looking for people who will reach out with His saving, healing love through Jesus Christ. We pray you will make yourself available.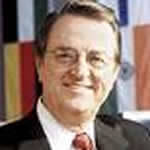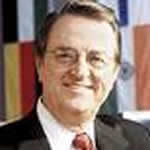 Dr. Jimmy Draper
Task Force Chairman
Former President and CEO, Lifeway Christian Resources
Barrett Duke, Ph.D
Living Hope, Lasting Change offers churches a great opportunity to understand the unique challenges of ministry to homosexuals. Many men and women trapped in this lifestyle want out, but they don't know where to turn. This conference will help church leadership and members to develop ministries that can help homosexuals leave their destructive lifestyles and find real, lasting peace through Christ. Living hope, lasting change–that's what the church is all about. This conference can help churches extend that blessing to thousands of men and women looking for God's help. I enthusiastically encourage you to attend.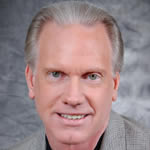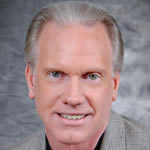 Barrett Duke, Ph.D
Vice President for Public Policy and Research The Ethics & Religious Liberty Commission
Southern Baptist Convention
Daniel E. Crosby
Living Hope is a wonderful partner for any church or any ministry. Their focus on Christ is constant, their love for the struggling is consistent, and their heart for the hurting is committed. I am thankful for a ministry to which I can refer those who struggle because I know their Bible-based program of help will honor the Lord and minister grace to the individual. The Living Hope/Lasting Change Conference we had here at Cleburne's First Baptist Church was well-organized and made good use of the time. It met the need of information for those just learning about the ministry as well as the need for caring concern for those who are struggling. I heartily recommend the ministry of Living Hope!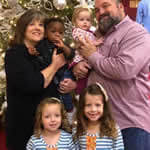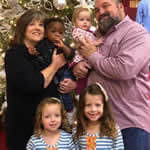 Daniel E. Crosby, Ph. D
Pastor
First Baptist Cleburne, TX
Pastor Gerson Santiago
We had the great blessing and honor of having Pastor Ricky Chelette at our church, during  the Family Weekend Congress.  Pastor Ricky's compassionate heart, word of wisdom, and scripture revelation, brought to the Church a powerful movement from the Holy Ghost.
His teaching and testimonies reflects in all means the anointing the Lord has poured over him, in order to effectively deliver the message of salvation and transformation that our world desperately needs.  Also, his conference with our church staff  opened our hearts and minds to be ready to work in discernment and grace.  God Bless Pastor Ricky and Living Hope Ministries, and we expect having him back in Puerto Rico, next year.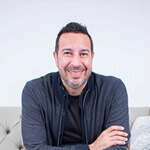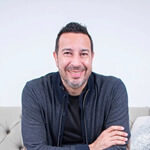 Gerson Santiago
Pastor
Iglesia Emmanuel Arecibo,Puerto Rico