by Jennifer
I grew up in a loving home, I knew of Jesus, but not much about a relationship with Him. We moved often: four elementary schools, two junior high schools and two high schools. I was pretty shy so it was hard for me to make friends. I missed out on those years when girls learn to be girls since my early years were so interrupted. I always found myself drawn to women, always trying to figure out how to be one.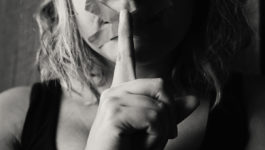 As the years progressed this drawing became sexualized, however, I did not "act out." I simply struggled with this forbidden and shame-filled secret. I was introduced to pornography and masturbation at the age of 22 and it was my secret sin for several decades. Even after I got saved I continued to struggle.  I had no one to talk to about this struggle and no one to point me to Jesus.
My struggle intensified when I met someone who used my desire for affection, attention and affirmation to satisfy her own neediness. I was so desperate to be loved that I was willing to give up Jesus for her. My life came to a point where my closest friend told me she could not continue to ride the endless cycle of sin and repentance with me any longer. This was my wake up call. I did not want to lose this friend and her honesty led me to Living Hope Ministries.
I searched for help online, just typing "homosexuality." I was surprised to find that Living Hope was located in the city where I lived. I called, had my intake interview and began a new chapter of my journey. That was 2003.
I was able to make changes necessary to prevent further contact with my girlfriend and was able to stop and overcome my addiction to pornography.  I left the ministry thinking I was okay without ever having dealt with the masturbation issue. So even though I was certainly encouraged to pursue a close relationship with Jesus and the Word of God, I was really unable to do so. There was this sin that so easily beset me and it kept me from a fully intimate relationship with Jesus. I was living a medicated life, never able to experience true feelings, and never able to quite connect with God.
In 2011 I went to the LHM Fundraising Banquet after several years of absence and left there with a sense that I could overcome my addiction to masturbation and that I could have the life with Jesus I so desired. I came back to the in-house meetings and in October of 2011 and I made a six week commitment to stop masturbating. As I stopped medicating, I started to experience feelings that had been buried for many years – not all of them good feelings, but feelings nonetheless. I was always encouraged to read the Word. After seven months of being encouraged to read the Word, I finally began a 30 day challenge to read the word each day.  For the first time in a long time, I began to enjoy my time with Jesus.
My life now is so very different. I love my time in the Word; with Jesus. I don't seem to struggle anymore with same gender attractions, pornography or masturbation. I am truly experiencing the joy of the Lord.
I have no idea what my life would be like without Living Hope Ministries, the love they have shown me, and the consistent encouragement to be in relationship with Jesus. They gave me a place where I was accepted, where nothing I confessed shocked anyone, and where the goal for me is a close relationship with Jesus. They walked with me, prayed for me, cried with me, encouraged me and loved me so that I can now walk in assurance of the woman I am in Christ.  Thank you Living Hope Ministries.