Audience: Spouses; Resource Type: Testimonies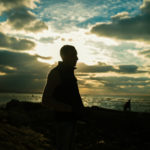 One young man's story of transformation and healing through Jesus.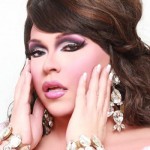 My name is Kevin. I am 35 years old. The man I am today, is not the man I have always been.  My life has been radically changed.  But let me give you a little history to set the stage: When I was just two years old, my parents got a divorce. My mom has always … Read More »
Living Hope Ministries offers a variety of services to help those who are struggling with sexual and relational brokenness, homosexuality, and those who love them.  SUPPORT GROUPS We offer FREE weekly support groups. These meetings are confidential and a person must go through an intake interview prior to attending the group.  Intakes can be arranged … Read More »
Living in Australia with little help, I found LHM online and my life has been incredibly impacted. This is my story.
By Samuel All it takes is a cursory glance at our world to notice that everything seems centered around getting people to worry about themselves. From multi-million dollar media campaigns to the songs sung in our churches, the message is that my personal preferences are of the highest priority and seeking after those things are … Read More »
written by the small group leader of our wives support group.  My husband and I had been married for about 4 years.  I was very happy to be married to such a Godly man who was a great dad to our small children.  He was a respected church leader and teacher.  I thought he was … Read More »
My name is Samuel; I am 24 years old and I have the pleasure to serve as Ricky's assistant in the office. I have been a part of Living Hope for going on 9 years now starting 600 miles away as just another part of the online web forums. I would like to start tonight … Read More »
What we believe about facts; about time, mass, gravity, genetics, medicine, you name it, depend on believing what we THINK are facts about physics, and biology and medicine. But just because something is a FACT or a 'law' doesn't make it TRUE. Only Jesus holds all of the Truth cards and they are in the Bible.
by Amanda, 24 Homosexuality. That was a word that was never uttered in my family or church growing up. That was the ultimate sin. The forbidden fruit. The sin they kick you out of church for. I'll never forget my reaction to the first time someone asking me if I was a lesbian. People had … Read More »
by Brandon , Men's Group I struggle with same sex attraction.  We all have many triggers, but in the last five years I have learned that fear is one of my biggest ones.  I did not understand the significance of fear until 2004 when I shared my struggle with my best friend.  He shared a … Read More »