Audience: Friends & Family; Resource Type: Articles
by D'Ann Davis, Director of Women's Ministry Most of the people we encounter at Living Hope find it difficult to have deeply meaningful, intimate relationships with others of the same sex without eroticizing those friendships or falling into Emotional Dependency (ED).  To overcome this cycle and have healthy relating, there are many practical things one … Read More »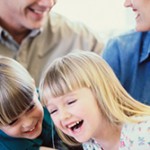 As I have sat and talked with young men and women about their sexuality for three decades now, I have often asked the questions, "What do you remember as your first exposure to sexual information?" Without hesitation most folks can clearly and vividly remember the incident and rarely does it involve parents.
I know that for many who struggle with same sex attraction or have family members who struggle or are gay-identified, the holidays can be a stress-creating, anxiety-filled time.
There are no easy answers when negotiating familial relationships. What works for one family may fail miserably for another. Family dynamics can be like a house of cards for many. But there are ways to get through the holidays without world war III breaking out. Here are just a few things I have found to be helpful.
Living Hope Ministries offers a variety of services to help those who are struggling with sexual and relational brokenness, homosexuality, and those who love them.  SUPPORT GROUPS We offer FREE weekly support groups. These meetings are confidential and a person must go through an intake interview prior to attending the group.  Intakes can be arranged … Read More »
Sensitive boys are a gift from God who has given them the ability to impact the world for the Kingdom of God. Discover how you can connect deeply with them to provide them the security and love they need to change the world. The devil is aware of their potential and wants to kill, steal and destroy those possibilities. Don't allow the evil one to speak lies into the life of your son. Connect with him, love him, and impact the Kingdom for good and for God!
Be encouraged as you walk with your friend struggling with homosexuality, as it is a great opportunity to practically live out the gospel. As 2 Corinthians 5:20 tells us, we are ambassadors for Christ, so let us move forward in that confidence as we are blessed with the privilege of walking with our SGA friends toward freedom and transformation in Jesus Christ.
By Samuel All it takes is a cursory glance at our world to notice that everything seems centered around getting people to worry about themselves. From multi-million dollar media campaigns to the songs sung in our churches, the message is that my personal preferences are of the highest priority and seeking after those things are … Read More »
Temptation can be used to deepen your relationship with Jesus.
by D'Ann Davis We talk much at Living Hope Ministries about how our definitions of love need to be re-oriented to that of God's definition of love as we see in Scripture.   We seek to cast off the flawed, sinful, worldly definitions of love that would include blindly agreeing with anything anyone says so long … Read More »
­­ by Ricky Chelette He was clearly old enough to be my grandfather. The gray hair and the deep lines of his face spoke volumes about the journey of his life. He was an unassuming but sturdy man, someone you wouldn't necessarily notice in a crowd.  His eyes, deep set and dark, hid the memories … Read More »