The budding trees and the smells of flowers signal the arrival of spring. It is a new season and the plants which had been silently gaining strength over the winter months spring forth with new vigor and life. It's a beautiful time of the year.
I love the rhythm of life God has so beautifully designed in the world. It lets us know things are moving forward, change is happening, and yet there is still order.
In much the same way organizations also have "seasons.  For the past seven years we have had an amazing woman at the helm of our Women's Ministry, D'Ann Davis.  She has served selflessly and faithfully (You can read more about my thoughts about her here).  As this ministry is both intense and emotionally taxing, she has felt the need to step away from ministry to pursue other interest and a time of refreshing and personal renewal.  I and this ministry will certainly miss her and we are indebted to her for the deep contributions she has made to LHM and all those who were touched by her powerful service among us.
Welcome Bonnie Scasta!
This past week, we have named Bonnie Scasta as our new Women's Ministry Director. She is no stranger to our ministry.  She has been a part of LHM since 2009 and has served as the Assistant to D'Ann in the women's ministry for theist two years. She brings a wealth of gifts, talents, integrity, commitment and a deep sense of calling, to this position.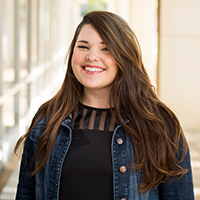 Bonnie has an undergraduate degree from Texas A&M in psychology and a Masters of Arts in Christian Counseling  from Southwestern Baptist Theological Seminary.  She has worked for the past three years for the Tarrant County Women's Center as a Community Educator Specialists for abuse prevention in children and teens.  In addition to serving on LHM staff as assistant to the Women's Ministry Director, she also served LHM as a women's small group leader and assisted as an administrator on our online support forums.  Her contagious sense of joy, her deep commitment to Christ, His Church, and His people, and her sincere sense of calling make her perfectly suited for this position.  Bonnie also has a very personal connection to this ministry as the daughter of a father who is gay-identified (you can read Bonnie's story here).   Her personal struggles in coming to terms with her father's choices, have uniquely shaped and impacted her life.  Her experience has given her incredible passion, love, empathy and care for both those who are journeying with family members and loved ones, and for those who are experiencing struggles personally.   She is actively involved in CityView Church in Fort Worth, serves in their children's ministry, and helps volunteers get connected to serving opportunities.  She is originally from Huntsville, TX, but has been living in the Metroplex for the past seven years.
We are excited to have Bonnie as a part of our team and anticipate the amazing ways in which God will use her to proclaim His grace and truth.  Please join me in welcoming  and praying for Bonnie as she enters this new season.